Site investigation including on-site photography, survey, geo-mapping, consideration of visual desire lines to the landscape.
Almost every room emphasizes the experience of looking through old-growth oak and redwood trees towards the Golden Gate Bridge.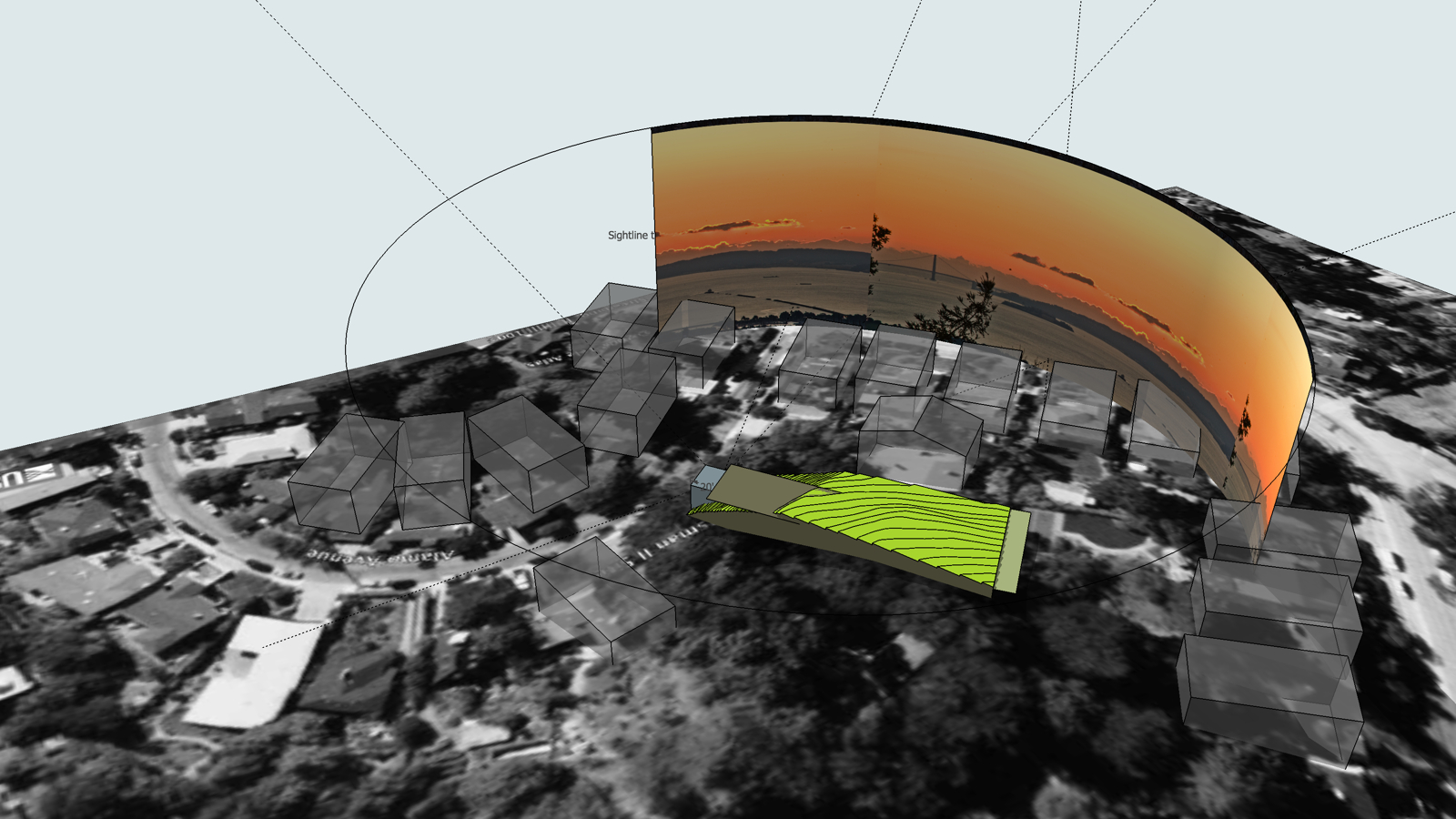 Durning initial site visits, I took photos of the desirable views from the site. I then mapped them into a 3D model of the terrain taken from survey data. The resulting "desire lines" informed the floor plan so that optimal views would be preserved from key spaces. The site was especially challenging due to its verticality and narrow street access. There was no way to carve an access road into the landscape, so we devised a way to weave through the structure from the street access on the lowest level up the east side of the site, through the building, then up again on the west side of the building. The clients also approved an elevator from the garage level to the main living level.
For our workflow, we fleshed out preliminary design ideas on trace paper, modeled them in SketchUp to deconflict any issues, then constructed everything in detail with Revit, then exported back to SketchUp to render with Kyrkythea, and Photoshop.
Because of the complexity of the design, 3D modeling was utilized from the outset to clearly communicate design intent to the clients and to avoid any discrepancies that would arise from traditional 2D drawing methods. This process also accelerated design decisions as everyone could be brought up to speed through live navigation of the digital model, rotating and slicing the model during presentations as questions arose.
DESIGN PROCESS ANIMATION - Exported from SkectchUp
The complete set of design drawings successfully passed design review by the Berkeley planning and Zoning department and became an asset to the property owner.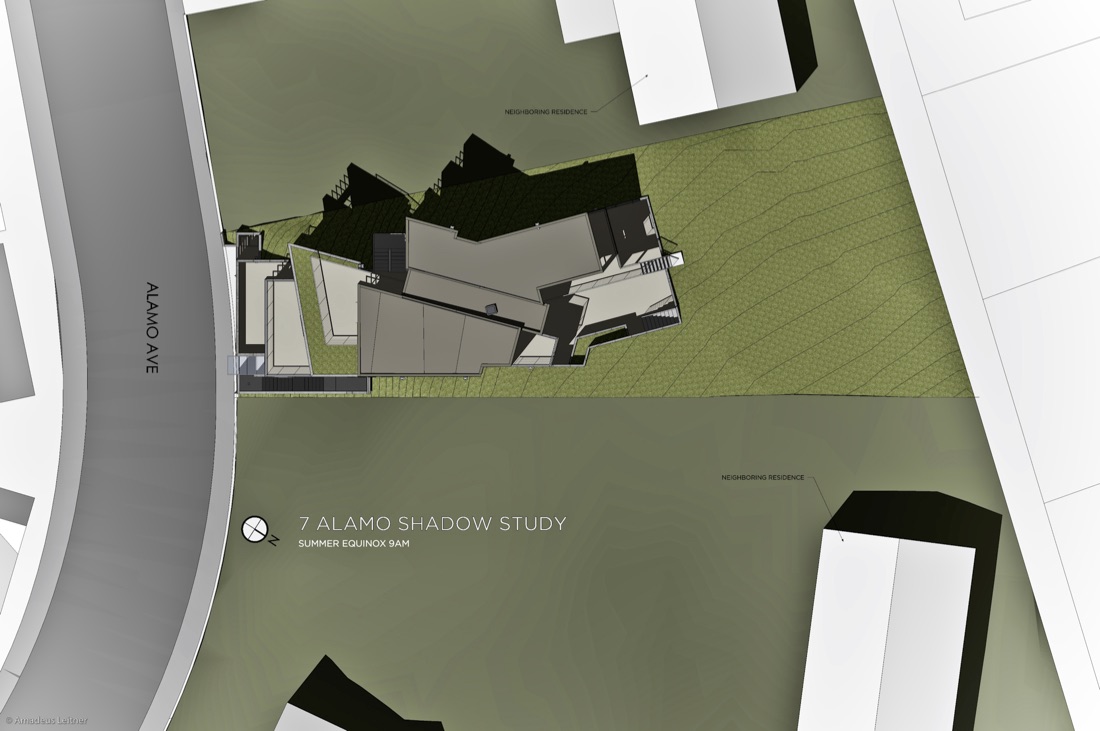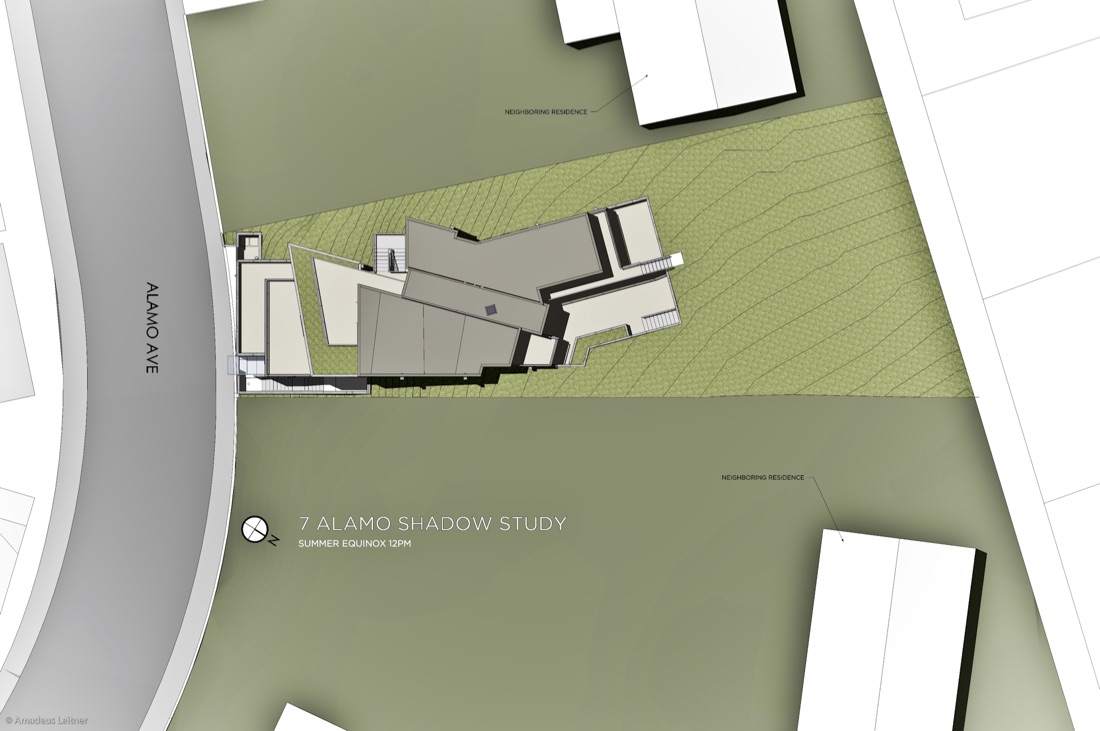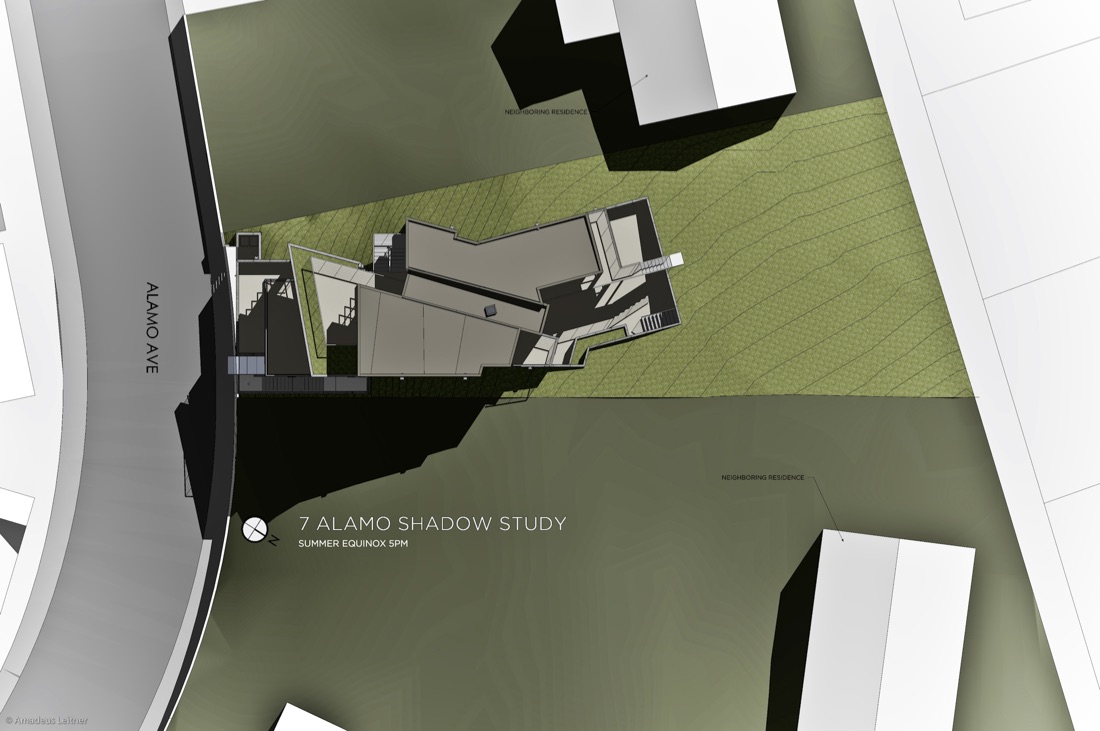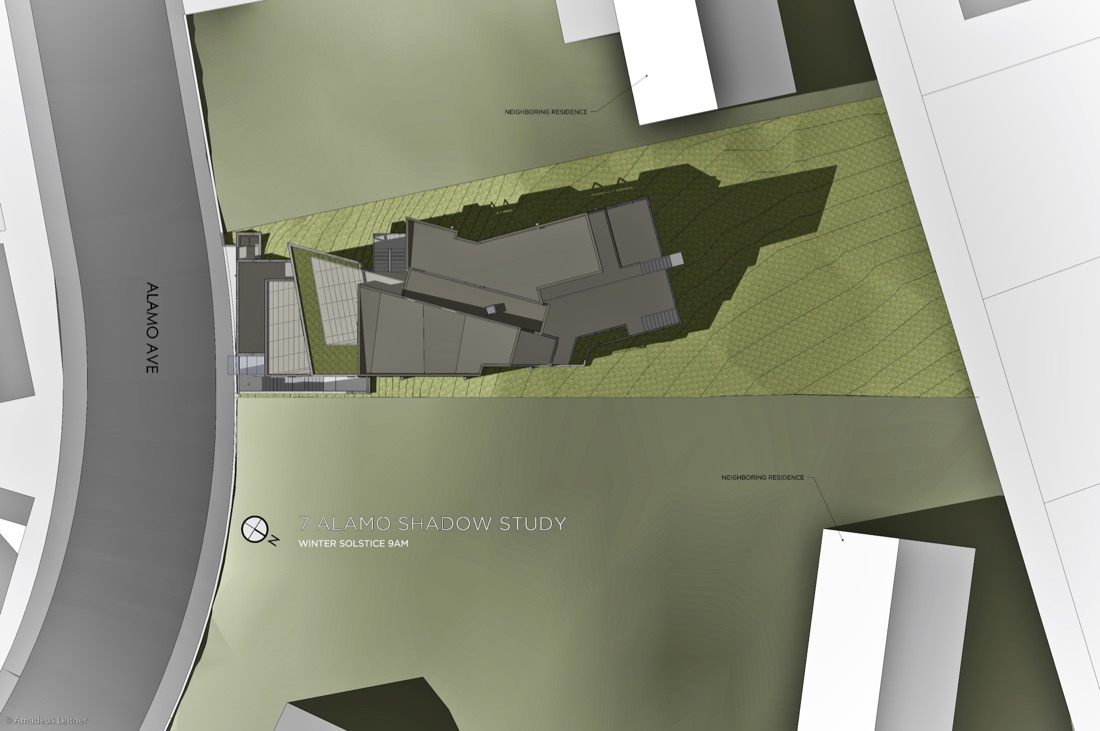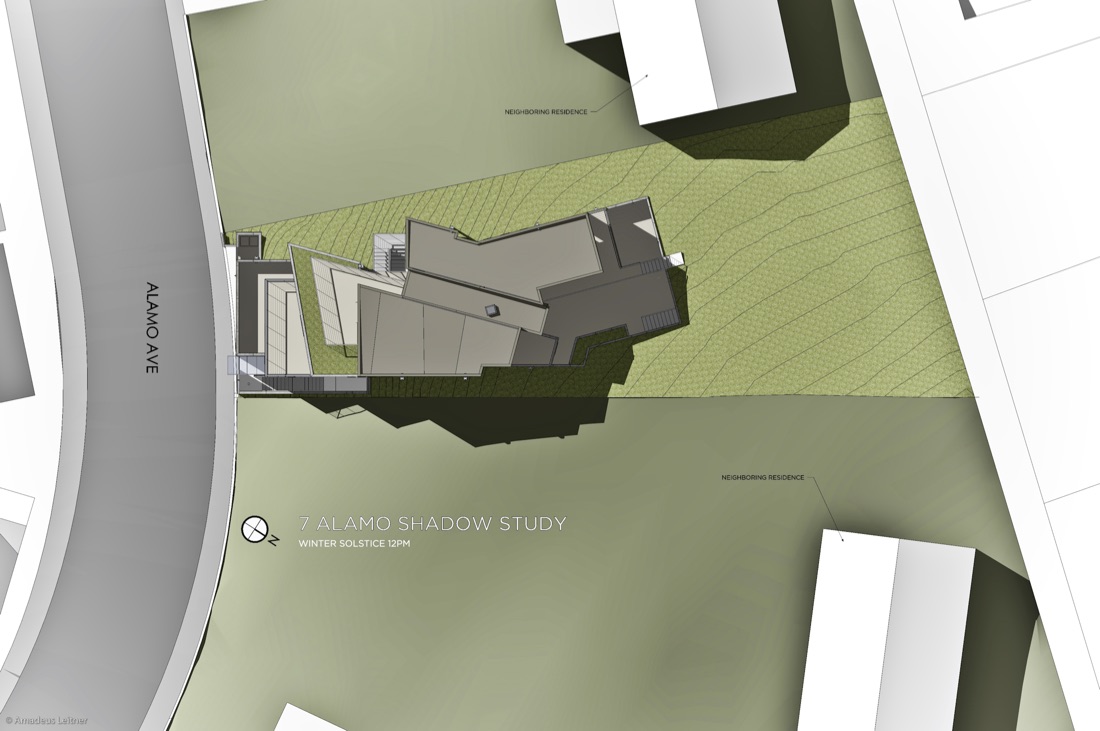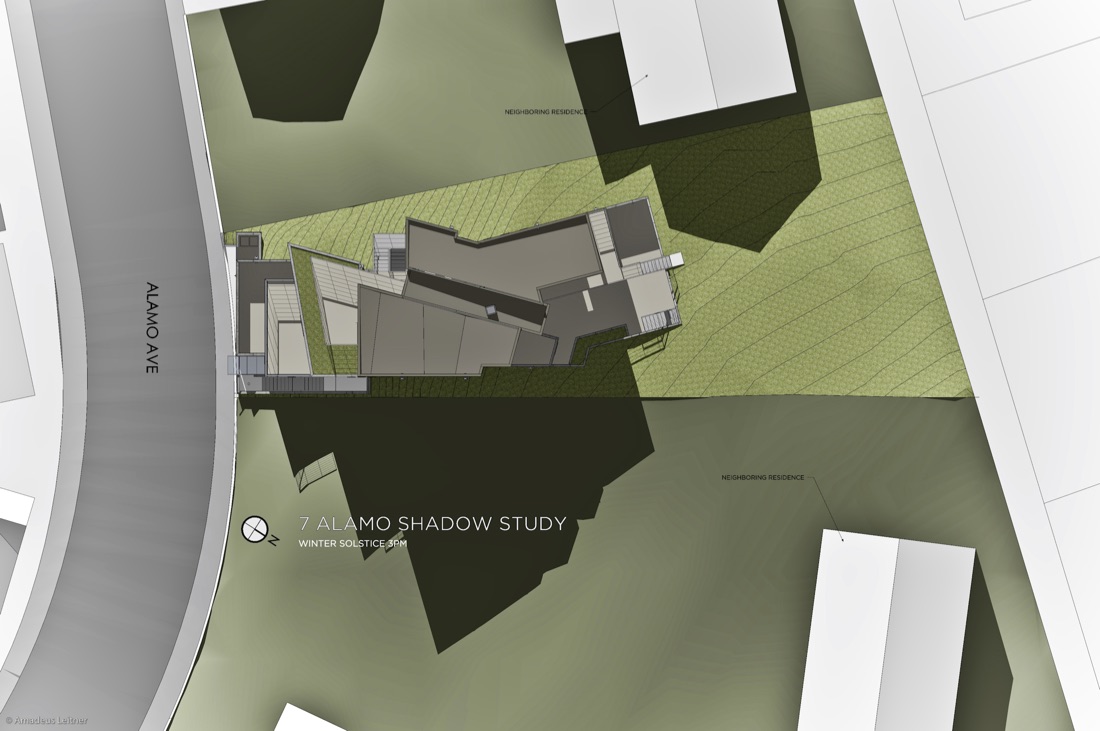 SHADOW STUDY - Mandatory deliverable to the city of Berkeley Zoning Department. Revit model translated to SketchUp, then exported with accurate shadow lines from 9AM, 12PM and 5PM on each solstice.