San Jose de gracia
historic assessment for s.h.p.o.
Work completed as a grant in partnership with Cornerstones Community Partnerships and the Archdiocese of Santa Fe.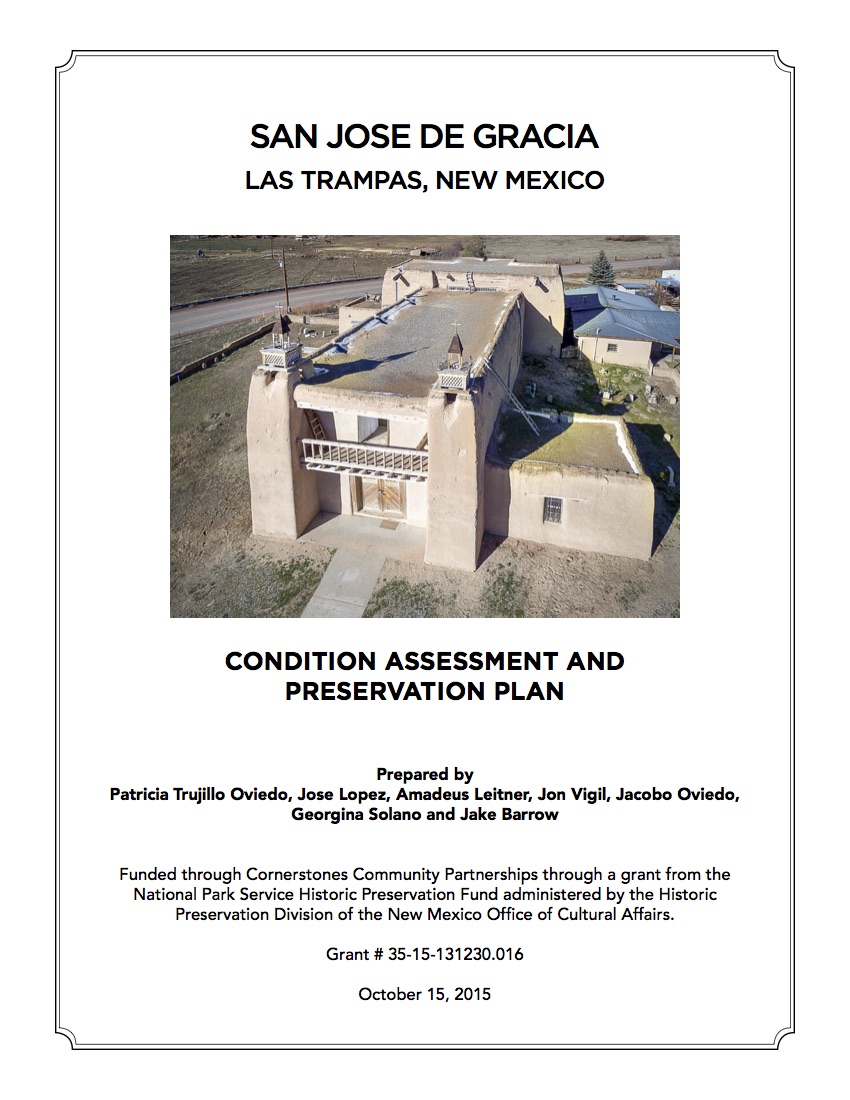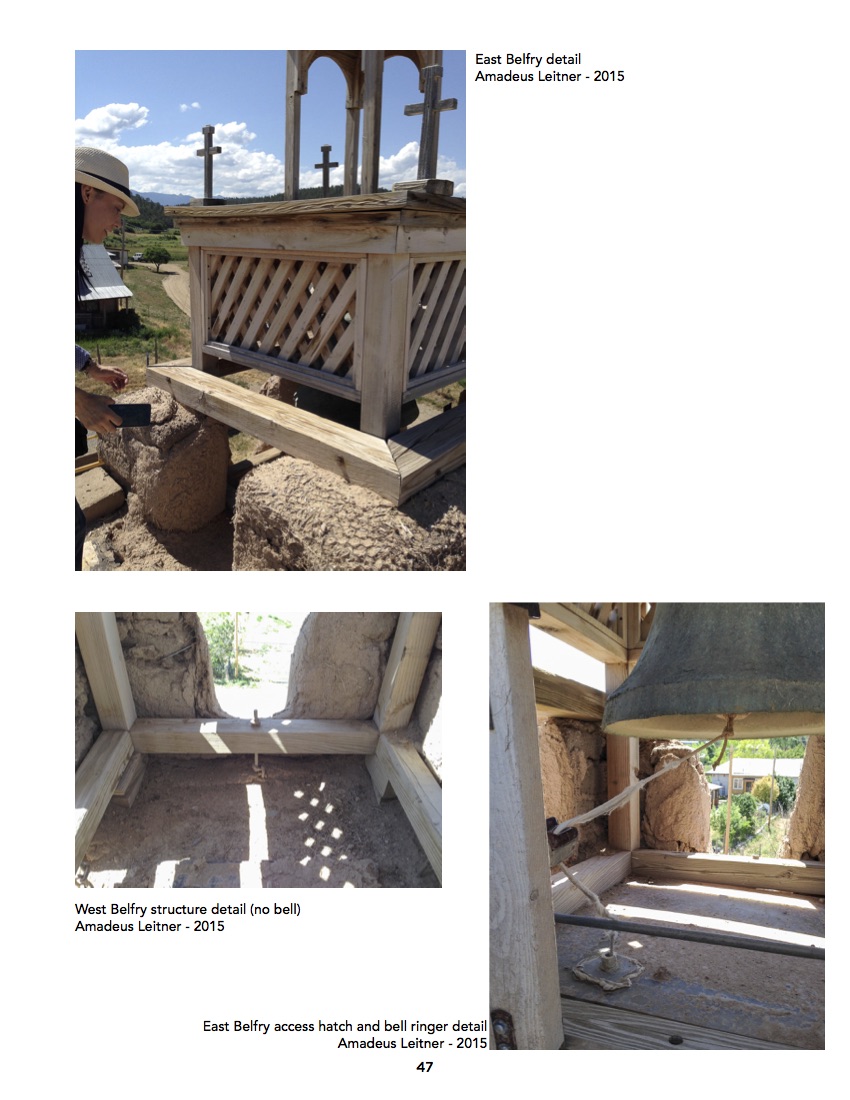 In order to perform a meaningful and complete assessment of the structure that would answer the immediate questions of the parish and continue to serve as a resource for the preservation of the structure, I determined that the best recourse would be to digitally model the church in three dimensions and produce a complete drawing set describing the structure. I did so using a combination of photography, historic drawing references, site measurement, and three-dimensional modeling software. In doing so I found that the historic drawings contained discrepancies that needed to be updated to the current conditions.
The structure suffered from water infiltration that undermined the traditional adobe walls, and led to foundation stability problems that have manifested in large cracks in the walls, especially in the east transept. The updated set of drawings that I have produced will serve henceforth as a resource for the Majordomos of the town in making decisions as to the preservation of this historic cultural landndmark as reference documents that reflect accurate and detailed conditions.
The New Mexico State Historic Preservation Office has stated that this assessment set a new benchmark going forward.